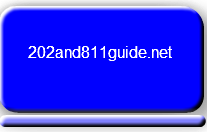 SECTION 202 AND SECTION 811- DEVELOPMENT TEAM REFERENCE GUIDE
For Project Development and Preservation


Richard Silverblatt Associates, Inc.

Section 811 Site Control Approval

Section 811 sponsors who received a fund reservation with site identification only, must now submit documentation to HUD regarding effective site control. Consult the NOFA for the year in which you received your Fund Reservation for specific documents that were required to show evidence of site control. These include, for example, a deed or option, a contract of sale, or a long term lease. All exhibits in the fund reservation application that were required for site control approval must also be submitted, including a current title report, a Phase I environmental assessment and other environmental information required by HUD, census information, a zoning analysis, and NY State Historic Preservation Officer (SHPO) approval. Submit a current appraisal or appraisals for multiple sites at this time. HUD must approve site control and related documents before the sponsor can submit the application for firm commitment.