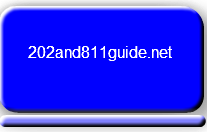 SECTION 202 AND SECTION 811- DEVELOPMENT TEAM REFERENCE GUIDE
For Project Development and Preservation


Richard Silverblatt Associates, Inc.

HUD
Notices


The following HUD Notices are relevant to the Section 202 and Secion 811 Programs. Ignore any links that may be displayed in the Notices below.

Notice H 2015-04. Methodology for Completing a Multifamily Housing Utility Analysis.

Notice H 2015-02. Required Actions for Multifamily Housing Projects Receiving Failing Scores from HUD's Real Estate Assessment Center (REAC)

Notice H 2014-16, Waiting List Administration.


Notice H 2014-10
,
Updated Processing Guidance for the Section 202 Supportive Housing for the Elderly and Section 811 Supportive Housing for Persons with Disabilities Programs. This Notice replaces Notice H 2011-18, previously issued by HUD.

Notice H 2011-17, HUD Amendment to the American Institute of Architects (AIA) Document B108 (formerly B181-1994). Standard Form Agreement Between Owner and Architect for a Federally Funded or Federally Insured Project (Amendment)


Notice H 2011-9, Revised Instructions for Preparing American and Title Association (ALTA) /American Congress on Surveying and Mapping (ACSM) Land Title Survey for HUD Multifamily Housing
Programs.


Notice H 96-102
. Redesigned Section 202 Supportive Housing for the Elderly and Section 811 Supportive Housing for Persons with Disabilities Programs - Firm Commitment Processing to Final Closing


Notice H 95-38, Secondary Financing by Public Bodies for Section 202 and 811 Projects