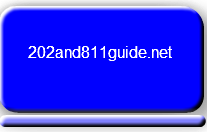 SECTION 202 AND SECTION 811- DEVELOPMENT TEAM REFERENCE GUIDE
For Project Development and Preservation


Richard Silverblatt Associates, Inc.

Forms


Note: HUD forms required during the processing of Section 202 and Section 811 projects change periodically. The main source of HUD forms can be found at www.HUD.gov, specifically under HUDCLIPS. The Guide will seek to remain current, but it is advised that given the considerable number of HUD forms that are associated with different phases of HUD processing and review, during project development and operations, that users of the Guide check in HUDCLIPS to make sure that HUD forms submitted to HUD are current and applicable to your project.


This section includes links to HUD forms that are used from Firm Commitment to Final Closing and for requesting a contract rent increase. Links to these forms are also found throughout the text of the Guide. They are listed here as a convenience. Click on any form on the list to access it.

Click on the table which lists the forms that are sorted by form number. Some required forms, such as those that are in handbooks, are customarily referred to not by form number, but by title. Click to view a second table for those forms that are listed by title.

Please refer to Completing Forms in How to Use the Guide for instructions on filling out forms.

Numbering Convention. The forms in the table below are listed following the same numbering convention used by HUDCLIPS. They are listed in numerical order of the first digit of the number, then the second digit, etc., and not by the size of the number. For example, Form 935.2 comes after Form 2328, and also after Form 92013, as follows:

2328
92013
935.2