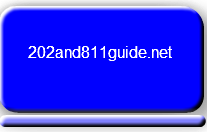 SECTION 202 AND SECTION 811- DEVELOPMENT TEAM REFERENCE GUIDE
For Project Development and Preservation


Richard Silverblatt Associates, Inc.

Reviewing Your Project Replacement Reserve Account



Each HUD Section 202 and Section 811 project requires the establishment of a separate Replacement Reserve Account following the completion of construction and upon the issuance of the PRAC. This requirement and the dollar amount to be deposited is stated in the Regulatory Agreement (see Initial Closing Requirements in the Guide).

The dollar amount to be deposited is a budget line item of the project annual operating budget and one-twelfth of the annual amount is to be deposited monthly. For new construction projects, the initial amount is calculated at 0.006 times the structural cost noted in the Firm Commitment and for projects with substantial rehabilitation, the dollar amount is calculated at 0.004 times the dollar amount of the Capital Advance.

The amount in the Replacement Reserve Account is to be used for the payment of items in the project that are no longer working and have reached the end of their respective useful economic life. Not included are items that have relatively short use periods, such as building supplies. Examples of items that could be considered for review include:


Appliances

Range
Refrigerator
Clothes Washer & Dryer
Central Air


Exterior Items


Doors
Windows
Roofs
Gutters
Siding
Sprinkler System
Plumbing/Systems
Toilets
Bath fixtures
Kitchen Sinks/Faucets
Laundry Tubs/Fixtures
Water Heaters
Furnaces/Boilers


Interior Items


Carpet
Flooring
Cabinets
Window Covering
Misclellaneous
Sealing
Resurfacing Asphalt
Concrete Work
Office Computers
Fire Systems/Detection

The Guide recommends that periodically as part of a plan for preventive maintanance, the Owner and project management evaluate the status of items in each project and undertake an analysis to determine which items will need to be replaced over the next 12 years, the projected cost of replacement, and whether there will be sufficient funds in the Replacement Reserve Account to cover the cost when needed. Also, when applying for a contract rent increase, this analysis is recommended to determining whether the contract rent amount should be increased to cover prospective replacement reserve needs. The availability of funds in the account will be subject to HUD approval. When payments are made for approved purposes, HUD requires that there remain at least a minimum dollar amount in the account, equal to the initial deposit amount times 144 months or $1,000 per unit.

Notwithstanding the need for planning and budgeting for major replacement items in the project, the Guide recommends that Sponsors, Owners, and management agents attend to repairs when and painting schedules on an ongoing basis.


HUD Requlations for this account are found in Chapter 4 of HUD Handbook 4350.1 REV1.





Home>Reviewing Replacement Reserves