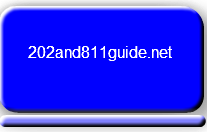 SECTION 202 AND SECTION 811- DEVELOPMENT TEAM REFERENCE GUIDE
For Project Development and Preservation


Richard Silverblatt Associates, Inc.

Developing Strategies for Project Preservation


As of January, 2014, it appears that HUD will be placing a greater emphasis for funding housing operations of existing 202 and 811 projects via PRAC subsidies. It remains to be seen whether there will be NOFA's for new construction and substantial rehabilitation as there had been in the past.

While we wait to see what changes will occur for the Section 202 and Section 811 programs, it is a good opportunity for an Owner Board and its respective Management Agent to review on an ongoing basis policies in place for sustaining and extending the economic life of your project and its key structural and equipment components.

Specific steps can include the following:

1. Review of your Management Plan, specifically those policies in place for preventive maintenance and inspecion of equipment. This would include an ongoing attentiveness to repairs as needed and painting schedules for units and common areas.

2. Review of warranties and guaranties of equipment to see that they are current.

3. For the Board: review the level of service provided by your Management Agent as outlined in the Management Plan. Is the Agent responsive to the requirements of the Board; are your REAC scores routinely high?

4. Review your annual financial statements submitted to HUD to determine whether contract rents are sufficient to cover your actual housing expenses or does your project require a contract rent increase? Click here for information about applying to HUD for a rent increase.

5. Review your needs for major structural and equipment replacement and if your balance in the project Replacement Reserve Account can cover the cost of replacement. Click here for more information about an analysis.

6. If your Section 202 project is a direct loan with a high interest rate, consider whether it makes sense to refinance the existing mortgage to lower the interest rate and apply the savings to making capital improvements and other approved HUD uses. Click here for more information on refinancing a Section 202 Direct Loan.





Home> Preservation Strategies