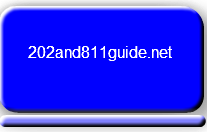 SECTION 202 AND SECTION 811- DEVELOPMENT TEAM REFERENCE GUIDE
For Project Development and Preservation


Richard Silverblatt Associates, Inc.

Initial Closing

Following the issuance of the Firm Commitment, the owner and members of the development team will prepare and submit documents to HUD. Scroll down to see a list of required documents to be submitted. Documents will be submitted first to the HUD Project Manager who will in turn submit them to HUD Legal. HUD Legal will then assign an attorney for the Initial Closing. The project attorney should then contact the HUD attorney to establish a date for the Initial Closing.

Prior to the closing, the project attorney submits required legal documents to be reviewed by the HUD closing attorney. Based upon this review, the HUD closing attorney and the project attorney set a date for the initial closing. At the closing, required documents, listed above under Documents to be Submitted, are reviewed in final form by the HUD closing attorney. In addition, plans and specifications are signed by the owner, project architect, bonding company and general contractor. Further, invoices are submitted to Mortgage Credit to substantiate the items listed on the Initial Requisition. The title company representative collects documents to be recorded.

The Initial Closing takes place at the Legal branch of HUD. The Initial Closing is the event in which important documents regarding the obligations of the owner are signed, such as the Regulatory Agreement, and the owner receives the first HUD advance of funds. Those attending typically include representatives from the sponsor/owner, the project architect, general contractor, a representative from the bonding company, a representative from the title company, the project attorney, the project housing consultant, and the HUD closing attorney.

If the Initial Closing is successful, the owner will receive a check from HUD for the amount approved on the initial Requisition for Disbursement of Funds and the owner will then distribute checks to vendors that have been approved for payment.

For owners who are purchasing a New York City-owned property, a common practice is to conclude a closing with a legal representative from New York City (an attorney from the City's Department of Housing Preservation and Development will attend the HUD closing) at some point during the HUD Initial Closing in order to transfer the ownership from the City to the owner.




Pre-Construction Conference


Prior to the Initial Closing, HUD will conduct a Pre-Construction Conference at HUD which is a review of requirements for the Development Team during the construction period, such as requisitions and change orders.