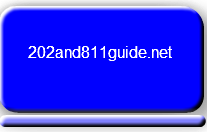 SECTION 202 AND SECTION 811- DEVELOPMENT TEAM REFERENCE GUIDE
For Project Development and Preservation


Richard Silverblatt Associates, Inc.

Pre-Cost Certification Conference

At 90% of completion of construction, the Sponsor should call a HUD Mortgage Credit project manager to schedule a Pre-Cost Certification Conference. At the meeting, HUD will review the requirements of the cost certification with a representative of the Sponsor/Owner, the housing consultant and the accounting firm that will be doing the certification. In addition, if the agreement with the general contractor requires a cost certification (i.e., it is a "cost plus" contract), then a principal representing the general contractor and a representative of the contractor's accounting firm should attend. It is important that the representative from the accounting firm be the person who will be actually doing the certification.




Home>Pre-Cost Certification Conference